photo credits: Nigel Crane © 2004

FOR NEW 2005 GUILFEST slideshow, click here (with sound snippet from the gig, 'Stay') 
FOR ALTERNATIVE 2005 GUILFEST photos by snapper Tom Wells, click here 

For 2003 Guilfest slideshow, click here
For 2003 Guilferst HTML Gallery, click here
Stills for the promo video 'Why Can I See Stars'
shot and directed by Angus Cowan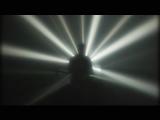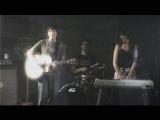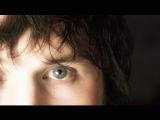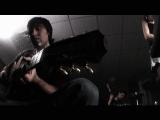 This video was shot over a period of about 5 hours. the location was Invincible Studios in Farnborough, which belongs to top Surrey based rock band WITHOUT GRACE. It features Wayne Riches on drums, and Holly Morland on keys. The driving material was shot around Chidingfold and the Milford A3 area. Leigh Emmerson of POV productions (www.povprods.com ) came to the shoot to lend his years of experience to the mix (cheers Leigh). It took about a weeks solid editing on AVID to knock it into shape. The highlight of the shoot was when someone forgot to turn the haze machine (smoke machine) off, and when we turned the lights on, you couldn't see further than 3 metres infront of you. Gave a new meaning to the phrase 'red-eye'……..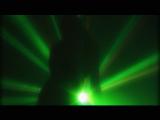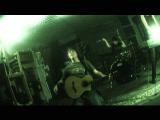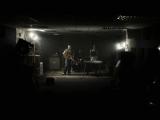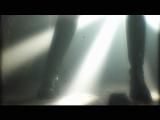 Stills for the making of promo video 'Long Way To Go' shot and directed by Angus Cowan
This video was shot in a whited out room (3 kingsize white sheets from homebase!), with loads of red-head lights, two large cameras (see far left picture – don't know what they're called), and a handycam (see picture 3rd in with assistant Emily adjusting the handycam which is taped to the end of the guitar). The crew were Angus Cowan (directing, filming), Emily Banks (assisting), Penelope (make-up after 7pm), Holly Morland (make-up B4 7pm). Thanks as always to Surrey Uni Crew, and the mighty Chris Hughes. The video took about 12 hours to set up and shoot, shooting the 'white room effect' first, then the black-out effect later (the huge ex-Redwood banner reveresed provided the backdrop). 3 cooling fans were on constantly due to the extremely hot and sweaty conditions (hot day / hot lights). The projector effect was done with some spare 8mil film, scratched with sandpaper and looped in the projector…… Cutaway material was shot at various gigs, performances etc, with the band (Wayne on Drums, John or Tim on bass). A haze machine was present, though this seemed to only work on extremes, so wasn't used much.
The guitar in the video is a '62 Hofner Flamenco which belonged to my grandfather. The most uncomfortable part of the video, apart from the extreme heat, was getting a really sore bum from sitting on a hard wood slatted chair for the majority of the shots.